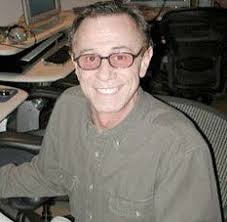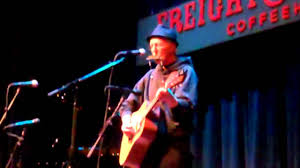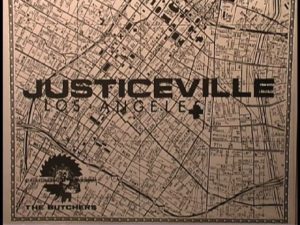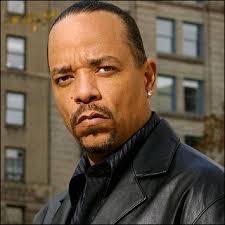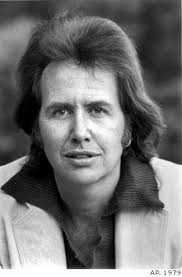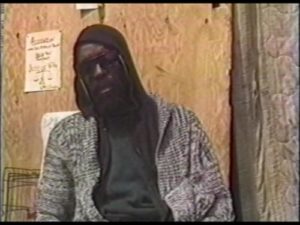 Gary Glaser      Tom Bolima      The Butchers      Ice-T      John Stewart      Ted
Nineteen Eighty-five (1985), was the year of my GOD-sending (voluntary), dramatic, life developing advent into the worlds of chronic, sidewalk, encampment homelessness culture, created by the super stressed conditions of society's overcrowded, money-driven, substance addicted, mentally unstable, as well as kaotic corruptions of social and civic,  injustices including other related, turbulently rapid moving currents of so called "mainstream", giving just cause for the "Justiceville movement."

These ever increasing stresses, particularly as they relate to cost of housing, primarily rentals, i.e., affordable housing in 'decent" neighborhoods; utilities and their initial deposits; daily provisions such as food/proper nourishments; overwhelming debts to business, friends and relatives; criminal records; etc., rejects their re-entry into society. 
Being rejected, US homeless citizens, including military Veterans are forced to dwell in areas not legally inhabitable for human beings, i.e., outlawed zones of public health and safety, thereby transforming them into said outlaws…criminals, subject to constant, imminent arrest by law enforcement.
From January to May 10th of 1985, Justiceville was born,lived executed, and rose in spirit in downtown Los Angeles' Central City East, unfortunately dubbed Skid Row, the "gound 0" and "black hole vortex" epicenter and national capital of homelessness, where lived 5 months, deemed a "public health and safety" threat, unjustly shut down "executed" and bulldozed buried to death, and its activists, including myself, arrested, but raised again in a spiritual movement that is now about to be vindicated, some 35 years later.
This now legendary, shantytown encampment is the ultimate prophetic, civic, political and spiritual statement of homelessness; it being the foundation of what is destined to become the primary domestic threat or challenge to the very existence of this exceptional We the People's Republican Form of Government nation under GOD since its civil war 155 years ago.
Among many other, landmark-historical accomplishments, as well as raising the general public's awareness of homelessness via media enducing activities, the epic, prophetic ventures of Justiceville, inspired several mid-1980's audio visual projects listed below:
The words of these prophetic utterances in song and video projects were WARNINGS of impending disaster upon all of society, as well hopeful options, but due to misguided stratagem of government Servants, the Justiceville, Strategic National Policy and Plan that rectifies the ills of homelessness…that which they enunciated seems now to have suddenly exploded into the early stages of an apocalypse of national security threat implications.
Thanks GOD for rock band, Tom Bolima and The Butchers; rap artist and now television and movie personality, Ice T; legendary 1960's Kingston Trio, folk singer, John Stewart; and Gary Glaser!
Justiceville: The Documentary, Rap, Rock and Folk Tune Songs
The 1988 Emmy Award Winning documentary by Gary Glaser, [https://www.glaserproductions.com/documentarydownloads/]
Tom Bolima & The Butchers [https://www.youtube.com/watch?v=ACqK63vcuC8]
Tom Bolima – Solo [https://www.youtube.com/watch?v=TAG4YdZUGfg]
Ice-T [https://www.youtube.com/watch?v=NafsV695I1I]
Ted's Justiceville Rap [https://www.youtube.com/watch?v=UNaBm_4WjpY]
John Stewart [https://www.youtube.com/watch?v=CLMf0qUPmik]
The Legendary, Dome Village
After eight (8) long, arduously difficult years of aggressive, non-stop, activism of protesting, demonstrating, and lobbying local and federal governments, particularly the US Presidency, i.e., White House, the activist of Justiceville finally were able to manifest their original vision of the creation of Dome Village, initially called, Genesis I, which was designed as global model to be simply the initial procedure for the creation of succeeding such villages to serve as a series of human "vacuum cleaners" scattered throughout the LA region as the first steps in the Justiceville Strategic National Policy and Plan to eradicate the homelessness cultures and its causes.

Thanks to GOD for LA business magnate, David Adams, ARCO CEO, President and Chairman of the Board, Lod Cook; LA Mayor Richard Riordan; the late, Craig Chamberlain, US Military Vietnam Combat Army Veteran-Army, friend and student of Buchminster Fuller, and inventor of the Omni-sphere Dome, et al.
It is due to these wonderful individuals, including the original, preceding eras of Justiceville activists, and the later, courageous Dome Village staff of the Domestic Peace Corps workers Ronda Flanzbaum and Katy Haber, and staff, being Kathy Clay, Chester Ward, Virginia Contreas, as well as the blessing of the incredible Hayes Family.
IWITNESS – DOME VILLAGE: Exclusive Inside View of Dome Village
[https://www.amazon.com/I-Witness-Dome-Village/dp/B07812BDX2]
Heal America, The Docu-Movie: Another Side of Ted Hayes
The Trailer [https://vimeo.com/67996309]
Full Length (1 Hr) [https://www.youtube.com/watch?v=PcsEO0cl3Sc]
Please visit:
"Ted Hayes" @ www.TedHayes.us | "The Dome Village" @ www.DomeVillage.us | "The New Frontier II: Operation Humanity"  @ www.NF2NOW.us | "The Domestic Peace Corps" @ http://nf2now.com/dpc/