Hey Official Public[Government Servants of We the People…
What Are You Going To Do About This?  Are You Going To Test This?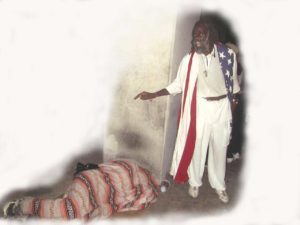 …The Homeless?
"Give me your tired, your poor, your huddled masses yearning to breathe free.  The wretched refuse on your teeming shores…send these…the homeless, the tempest tossed to me. I lift my lamp beside the golden door."  [The Colossus]

"You don't want these…give them to me. 
Let MY people go EXODUS…NOW"
Most Recent:
[05/15/2020] ALARM-ALARM: WE The PEOPLE MUST ASSUME OUR DUTY NOW
(copy/paste) https://youtu.be/CgAEzAbwOs4

[05/15/2-2-] WARNING: VIRUSES = HOMELESS-MILITARILY ENFORCED QUARANTINED
(copy/paste) https://www.youtube.com/watch?v=oXfnIBQKrXs&feature=youtu.be

[05/2020] BULLETIN: As Predicted – LA Surrenders To Federal Consent Decree On Homelessness
(copy/paste) https://www.youtube.com/watch?v=gn1LaNigLng
 LA Mayor, The Hon. Eric Garcetti:

"Stay At Home" Order Is Mockery To Homeless, US Citizens


    (copy/paste)

https://youtu.be/iGxjoZTUm9E
2.  LA Mayor, The Hon. Eric Garcetti: "Washing Hands" Order Is Mockery To Homeless, US Citizens
     (copy/paste) https://www.youtube.com/watch?v=L4bw7sGZ0Jw
3. Celebrities "STAY HOME – STAY SAFE" Mockery of the Homeless, et al
copy/paste)